Australia partnering with Nepal to improve water resources management
Wednesday, 26 September, 2018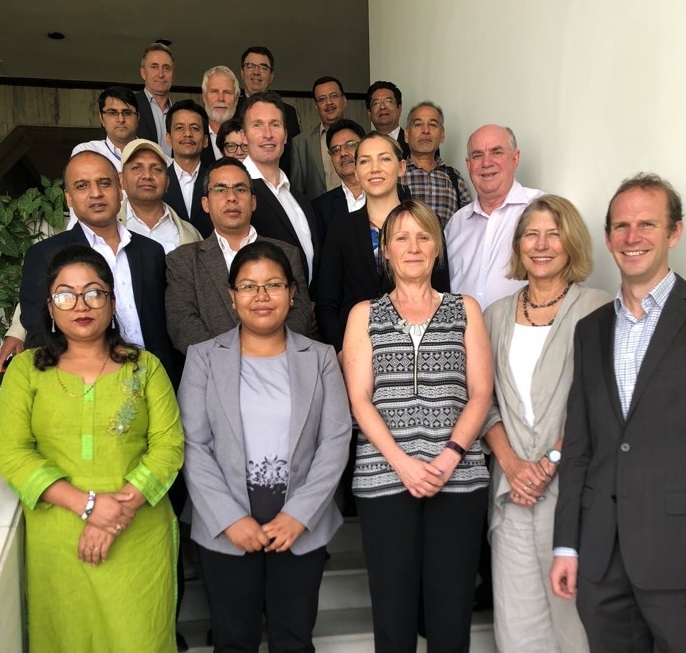 The Nepal Australia Joint Advisory Committee has agreed to continue the bilateral partnership that is currently concentrating on river basin planning, ecosystem management, and exchange about water management policy options.

Joint Secretary of the Water and Energy Commission Secretariat, Mr Madhav Belbase, said today's meeting was a good example of the close working cooperation between Nepali and Australian scientists and government officials.
"Nepal and Australia are very different countries with contrasting water challenges, however, we are very pleased with progress in our water partnership", Mr Belbase said. "Australia is internationally recognised as a world leader in water resources management".
The meeting was briefed on recent river basin planning efforts in the Kamala Basin. This work is being assisted by Australia's premier research organisation, CSIRO. Australia's International Centre of Excellence in Water Resources Management (ICE WaRM) will continue to provide policy support to Nepali officials preparing the National Water Resources Policy and associated legislation.
Mr Pete Budd, Australian Ambassador to Nepal, as joint Chair of the Committee, indicated that Australia was open to expand the partnership to new areas.
The Committee will meet again in about six months to monitor progress in the bilateral water partnership.