AU – EU Exchanges Gathering Pace
Saturday, 2 October, 2010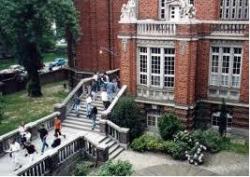 More than a dozen students currently are involved in the Australia-European Union Student Exchange Programme in Sustainable Water Resources Management (SWaRM).
Eight students from the University of Dundee in Scotland are attending four of ICE WaRM's Australian partner universities and already three students from the Technical University of Dresden in Germany are planning exchanges in Australia in Semester 1, 2011.At the same time, two Australian students are now spending a semester of study in Delft and Dresden.
The exchange scheme gives Australian students enrolled in eligible post graduate programmes the chance to study at one of three European partner universities – the Technical University of Delft in The Netherlands, the Technical University of Dresden and the University of Dundee.
Students from the three European universities also have the opportunity to study at one of ICE WaRM's founding partner universities – the University of South Australia, the University of Adelaide, Flinders University, Deakin University in Victoria and CQUniversity in Queensland.
Australian students enrolled in post graduate studies in a water-related discipline are eligible to join the exchange programme, which provides a travel allowance and living expenses and can be for five or 10 months.
The annual review meetings for the exchange programme will be staged in Berlin in mid-October.