Apply Now for AU-EU Exchange Opportunity
Wednesday, 25 March, 2009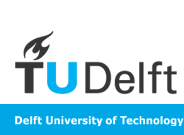 This programme is now active, as the first student from the Netherlands commenced studies at the University of Adelaide this semester.
Applications are now open for students wanting to take part in the exchange, starting in the second semester.
The exchange programme gives 90 students the opportunity to further their water-related studies overseas. Up to 45 students from ICE WaRM's partners – the University of Adelaide, Deakin University, the University of South Australia, Flinders University and CQUniversity – can apply to study for a minimum of five months at one of three partner European universities – the University of Dundee in Scotland, the Technical University of Delft in The Netherlands and the Technical University of Dresden in Germany.
Exchange students can take courses in water resources management, undertake research at the exchange institutions or an industry-based project through the partner universities. All courses will be presented in English.
Grant funding is available for eligible students.