Alumni supports Rajasthan Centre of Excellence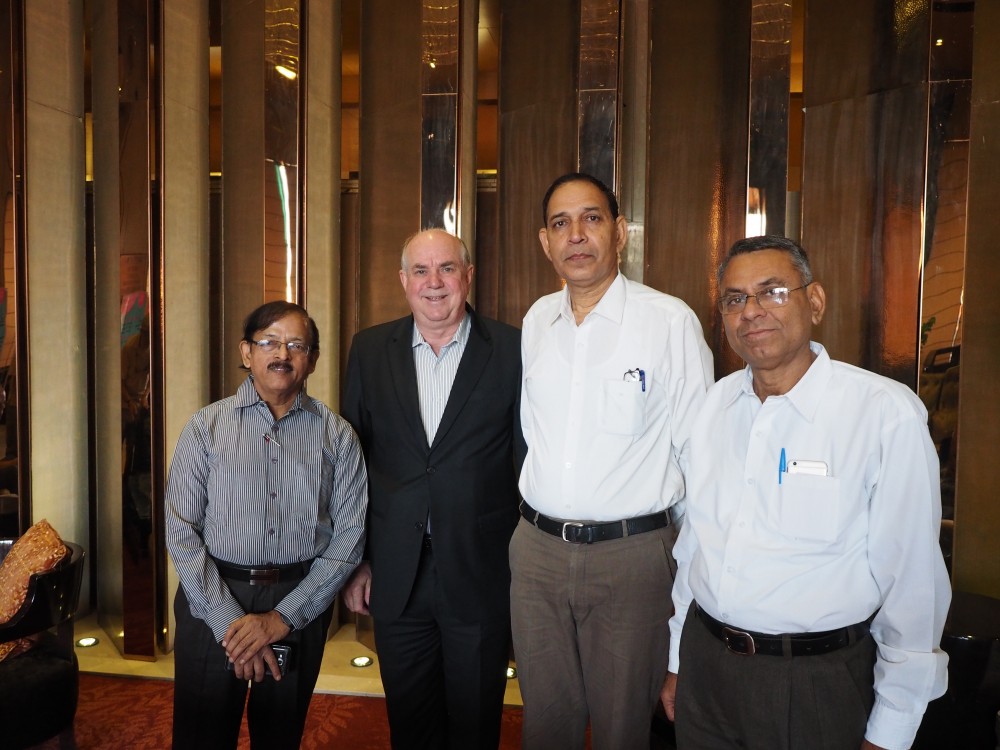 ICE WaRM alumnus Pradeep Mathur joined the organisation earlier this year to take up the critical role as Partnership Support Advisor – Water Sector, based in Jaipur. Mr Mathur has already greatly assisted in conversations leading to the establishment of the South Australian – Rajasthan Memorandum of Understanding, signed in August 2016, to establish the Rajasthan Centre of Excellence for Water and Resources Planning and Management, based in Jaipur.
Mr Mathur took part in a study programme sponsored by The European Union – State Partnership Programme (SPP) in October 2013 from Rajasthan to Australia to evaluate policy-based water sector reforms.
ICE WaRM's Managing Director, Darryl Day, was delighted to join three of the 12 alumni in Jaipur, on Wednesday 9th November, 2016, to reflect on the value and impact of the learning experience from this study programme.
Mr Mathur and fellow alumni Mr Dharmesh Kumar Yadav and Mr Virender Kumar Balana joined Mr Day for breakfast to continue the conversations on water policy, reform and practice in Rajasthan and Australia.
Although these alumni of the study programme have retired from active service, and others are located outside of Jaipur, the networking amongst them remains very active.
An objective of the 2013 study programme was to understand how Australia manages its water resources and issues related to the water sector. The group also discussed the recent developments in related to decentralisation of decision making and community participation, as well as holding discussions with senior South Australia public administrators, specialised cells and units for water management and field visits to see the data collection/ processing and dissemination in operation.
The study programme members prepared the report of the Report on Exposure Visit to Study Best Practices in Water Resources Management Initiatives In Australia Under European Union- State Partnership Programme which has been valuable in developing new approaches to management of water resources in Rajasthan, and planning for the Rajasthan Centre of Excellence.
Image caption: Mr Pradeep Mathur (left), Mr Darryl Day (centre-left), Mr Virender Kumar Balana (centre-right) and Mr Dharmesh Kumar Yadav (right).