Adelaide Professors Share WIA award
Sunday, 30 May, 2010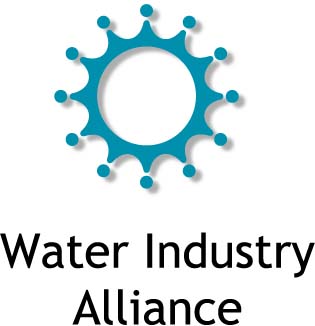 Two University of Adelaide Professors have shared the prestigious Chairman's Award at the 2010 Water Industry Alliance Awards, held in late May at the Adelaide Convention Centre.
Professor Graeme Dandy, Professor of Civil Engineering at the University of Adelaide, and Professor Angus Simpson from the university's School of Civil, Environmental and Mining Engineering were jointly presented with the Award by Water Industry Alliance Chairman and ICE WaRM Chairman, Mike Terlet AO (pictured left presenting the award to Prof. Angus Simpson).More than 350 people attended the lunch, which was officially opened by Paul Caica, South Australia's Minister for the Environment and Conservation, Minister for the River Murray and Minister for Water.
Key note speaker Trevor Hill, Chief Executive and President of Global Water, discussed the similarities between the Murray Darling River system and the Colorado River in the United States and outlined some of the strategies US authorities are introducing to manage water and take on a whole-of-water-cycle approach.
ICE WaRM was again a silver sponsor of the Awards.