Addressing gender equity in water management
Tuesday, 28 August, 2018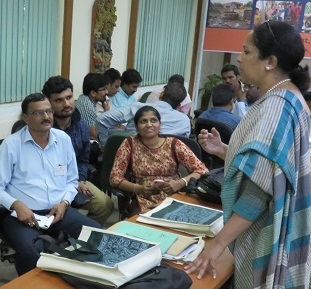 Governments in India are actively pursuing new models and solutions for addressing water management issues, which are interdisciplinary and inclusive.

On August 20 and 21, through the TERI School of Advanced Studies, 44 male and female participants, primarily engineers from the Department of Irrigation and CAD, attended a Gender, Equity and Water Management Programme, in Hyderabad, India.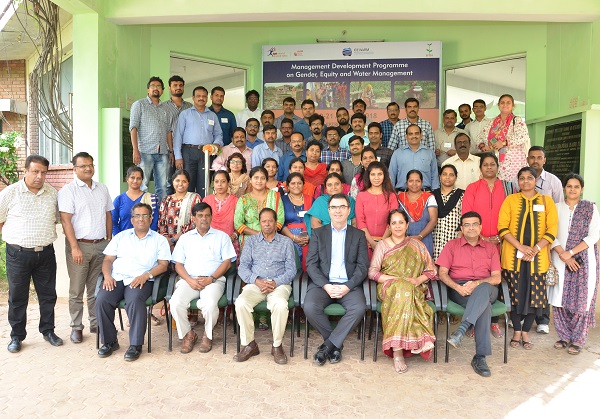 While many efforts have already been made in the state of Telangana to make the water sector more gender balanced and gender sensitive, critical challenges remain and the need for constant capacity development among officials towards water management practices with respect to gender equity, women's empowerment and women's rights in water management, has been recognised.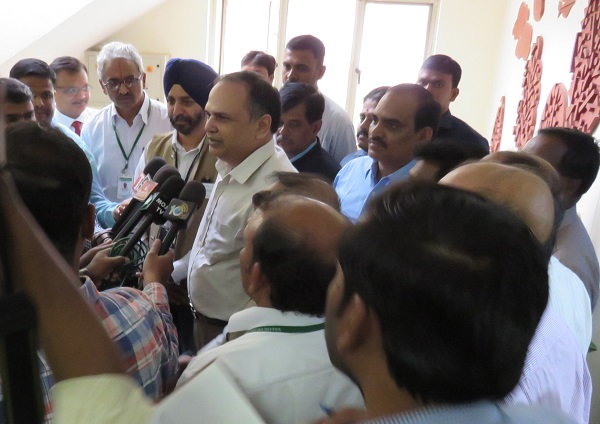 The state's Chief Secretary, S.K. Joshi, delivered the inaugural address at the two-day management development programme, saying that The Government's twin initiatives, Mission Kakatiya and Mission Bhagiratha, for irrigation water management and water provisioning to households respectively, would help in achieving equity not just in gender but across caste, class and socio-economic groups.
ICE WaRM has been working with TERI since 2015 to co-develop the programme which has evolved to include and focus on the intersections of gender, equity and water management.
Overseeing the programme delivery last week, ICE WaRM's Chief Academic Officer, Dr Ian Reid, said it was great to see that the course had attracted such a large and qualified group of water professionals who were seriously engaged on these topics.
On numerous occasions during the course, the importance of not assuming that results will be the same for all situations was stressed.
It might seem reasonable to assume that by improving water access in rural communities and reducing the need for women to collect and carry water, would result in reducing women's unpaid work. However, when this was explored, it was found that this may not necessarily be the case.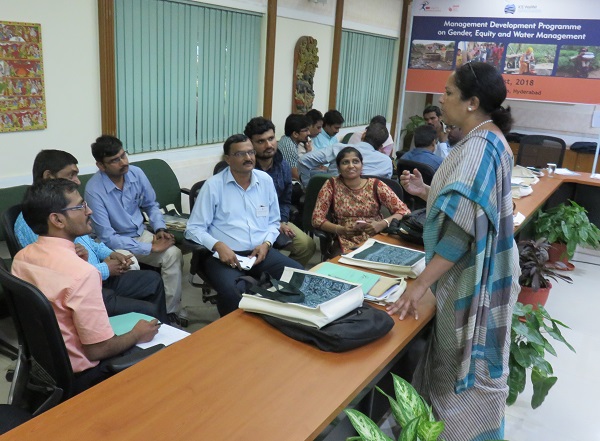 "The course invites participants to ask questions, such as 'who is affected', 'who benefits', 'who is paid' and 'who receives status,' and relates them to the practices of water management," noted Dr Reid.
"It also considers inclusive practices, allowing women's voices to be heard and uses evidence provided by women equally with evidence from men."
While barriers currently exist for women's participation in decision making in water management, the strong contribution from both female and male engineers in the course augurs well for more gender sensitive practices in the future.
Participants highly valued the programme and were enthusiastic to share their changed views and new knowledge with colleagues. Many saw how the training could be applied to their personal lives as well and it was requested that the programme be provided in a longer format to allow for deeper consideration of these issues.
The programme will be offered again in Jodhpur and Delhi, with demand already being received from other states, such as Andhra Pradesh.
Contact ICE WaRM to find out more about running a course on addressing gender equity in water management.
Related News
Gender Equity & Water Management program for govt. officials of Telangana inaugurated by Chief Secretary