Over 5000 water professionals descend on Brisbane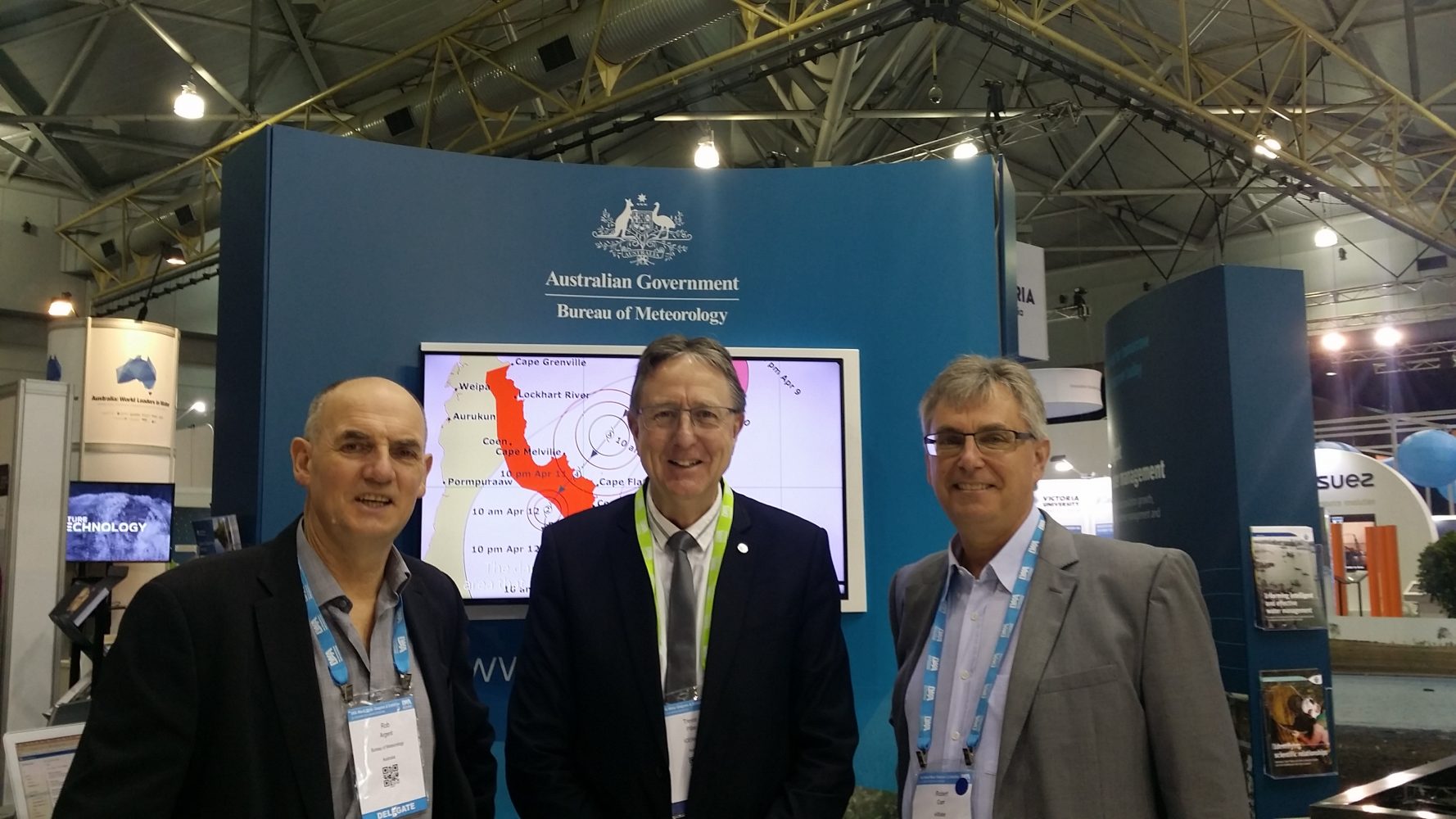 The IWA World Water Congress & Exhibition 2016 was held in Brisbane from October 10th to 13th. It attracted over 5000 water professionals from around the world that addressed global water challenges. A variety of keynote speakers framed the critical debates facing the water sector, and there were also workshops, technical sessions and business forums that showcased the latest science and best practices delivering solutions to the water crisis.
The conference covered five themes: Cities, Utilities and Industries Leading Change; Re-Charting the Course of Water Resources; Enabling Progress with Good Governance, Sustainable Finance and ICT; Water Quality, Safety and Human Health and Water and Wastewater Processes and Treatments.
The IWA World Water Congress & Exhibition 2016 also played host to the world's first summit on water scarcity and drought.
The International Centre of Excellence in Water Resources Management (ICE WaRM) partnered together with Goyder Institute, Water Industry Alliance (WIA) and Department of Environment, Water and Natural Resources (DEWNR) for the Exhibition 2016 in joint collaboration which offered the unique opportunity for a dialogue on a global stage about how South Australia has addressed water issues through the collaboration of government, research and industry.
On the IWA World Water Congress & Exhibition's final day it was announced that Diane d'Arras would become the new President of the association. Diane has been an active member of the IWA for many years, and has served on the organisation's Board for the last six years. She takes over the role of president from Professor Helmut Kroiss.
A civil engineer for nearly forty years, d'Arras is currently Executive VP Water Europe, Suez Water Europe.
"There is a political momentum around water with the launch of the United Nation's Sustainable Development Goals, which make a powerful commitment to ensure universal access to water and basic sanitation," she said in a statement. "We must also focus strongly on building water resilience for communities and cities that are increasingly impacted by climate change and water scarcity. Today we have both the political will and the professional solutions. The IWA has a vital role to play in delivering both of these agendas."