2010 ICE WaRM Short Course Programme Launched
Tuesday, 19 January, 2010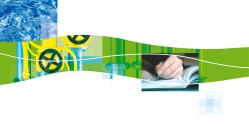 ICE WaRM has unveiled details of its 2010 short course training programmes – including Australian Water Industry Essentials, Hydraulics and Hydrology for Non-Engineers, Policy and Governance and River and Floodplain Modelling.
The Australian Water Industry Essentials one- and two-day courses developed in conjunction with the Australian Water Association are scheduled to start in Adelaide on 25 and 26 February, before moving to Melbourne, Canberra, Sydney and Brisbane during the year. The final course for 2010 is in Perth on 2 and 3 December.The two-day Hydraulics and Hydrology for Non-Engineers courses begin in Canberra on 11 and 12 March. They will then be staged in Perth, Brisbane, Sydney and Melbourne before concluding in Adelaide on 25 and 26 November.
The Policy and Governance programme covers two days and gives an overview of key issues facing professionals working in the sector. The first course for 2010 will be in Brisbane on 4 and 5 March, followed by Canberra on 29 and 30 June and finishing in Adelaide on 21 and 22 October.
The River and Floodplain Modelling courses also last for two days. The first for the year is being held in Adelaide on 29 and 30 April. Other courses are offered in Perth on 3 and 4 June and Melbourne on 4 and 5 November.
A one off course for Siphonc Roof Drainage Design will also be held on the 17th-18th August in Sydney.
ICE WaRM also supports the groundwater industry training programmes and study tours delivered by the National Centre for Groundwater Research and Training (previously the Centre for Groundwater Studies), particularly for international participants. The specialist courses showcase new science and technology, spanning a range of issues and professions to help develop a wider understanding of groundwater's central role as a key natural resource.