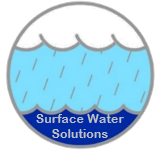 Short Course: RAS across America
Face to face HEC-RAS training in the United States
Our partner, Surface Water Solutions, is running a series of HEC-RAS courses across the United States during June and August.
Date: Tuesday, 18 June 2019
Format: Face to face training
Contact: krey.price@surfacewater.biz
Register your interest: https://awschool.com.au/training/short-course-ras-across-america/
Presenters:
Surface Water Solutions
Educated at the University of California at Berkeley, Krey is a civil engineer and project manager with international experience in water resources. He is engaged in computational modelling, engineeri...
Read more
Details:
Here are the tentative course dates:
Los Angeles, Tue June 18-Wed June 19
San Francisco, Thu June 20-Fri Jun 21
Seattle, Mon July 1 – Tue July 2
Fort Collins, Wed July 10
Chicago, Mon July 15 – Tue July 16
Grand Rapids, Thu July 18 – Fri July 19
Toronto, Mon July 22 – Tue July 23
New York City, Mon July 29 – Tue July 30
Washington, DC, Thu August 1 – Fri August 2
Orlando, Mon August 5 – Tue August 6
New Orleans, Thu August 8 – Fri August 9
Las Vegas, Tue August 13 – Wed August 14
Phoenix, Thu August 15 – Fri August 16
If you are interested in HEC-RAS training in one of these locations, please fill out the form here and indicate your preference for one of the three options.
Watch this brilliant 9-minute clip for Krey's highly engaging HEC-RAS modeling examples and to hear about upcoming top HEC-RAS training.
Also, for those nearby, you may be interested in this fun HEC-RAS evening with Chris Goodell, Krey Price and Sean Welch in Portland, Oregon, USA.
---