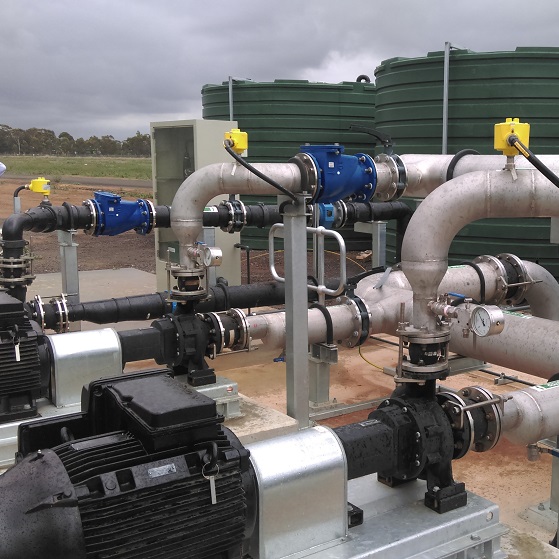 Online Course 3: Managing a MAR project
How to operate and manage water quality in MAR schemes
In this Online MAR Course 3 you will learn about:
• Overview of MAR Guidelines
• What a risk-based approach to water quality management is.
• Viability assessment
• Degree of difficulty assessment.
• What constitutes a simplified assessment.
• Water quality hazards in MAR schemes.
• Management of water quality risks

Date: Tuesday, 6 August 2019
Time: 2:00pm (Australia/Sydney; find your local time)
Location: Online
Format: 3-hour live and interactive online session (includes 10 min break), with pre and post course content to complete
Cost: AU$195 for any single course, or AU$495 for all 3 courses in the series.
Chair: Peter Dillon
Contact: Trevor Pillar
Register your interest: https://awschool.com.au/training/managing-a-mar-project/
Presenters:
CSIRO
As the CSIRO Group Leader, Environmental Contaminant Mitigation and Biotechnology, Declan is an international research leader in water recycling via aquifers. His professional experience includes huma...
Read more
Details:
About the MAR Online Course Series
This series consists of a free webinar and 3 short courses over 13 weeks.
Join us for the full series (all 3 courses) $495 or 1 course $195. Register for all 3 courses
In partnership with CSIRO, NCGRT and WGA, this series addresses the science, technology, management and governance of enhanced groundwater recharge globally, presented by highly regarded industry professionals, field experts and researchers.
Content
We will begin with a comprehensive overview of MAR. Then we will consider how to plan and build a MAR project. Finally, we will study the issues around the ongoing management of a MAR project
National and international case studies will be presented and discussions will include what is MAR, how it can improve water management, planning a MAR Project, siting and design, approvals, construction, commissioning, monitoring, risk management.
Presenters
The presenters are a group of highly-regarded MAR researchers and managers internationally: Dr Peter Dillon, Mr Russell Martin and Dr Declan Page
 Format
A pre-course, webinar is being offered for 1 hour on Tues 30th April 2019 1.30pm (Australia/Adelaide Time).
The courses will be delivered through 6 units via the learning platform.
They are live and interactive, with each course running for 3-hours
They will be offered as follows:

Course 1: Tues 23rd July 2019 10:00am (Australia/Adelaide Time)
Course 2: Tues 30th July 2019 10:00am (Australia/Adelaide Time)
Course 3: Tues 6th Aug 2019 10:00am (Australia/Adelaide Time)

If you cannot attend live, each course will be recorded & uploaded to the learning platform for your viewing later.
There are Pre-and-post-course materials to be completed via the learning platform.
PDF of course materials will be available, including PowerPoints for all sessions.
 Preparation
Pre-course reading and video watching is encouraged. There is also an opportunity to tailor the sessions to your direct questions via the initial survey.
 Requirements
A good internet connection. Headset and camera is also encouraged to allow for greater interaction.
 Outcome
On completion of the course attendees will be issued with a Certificate of Participation.
---