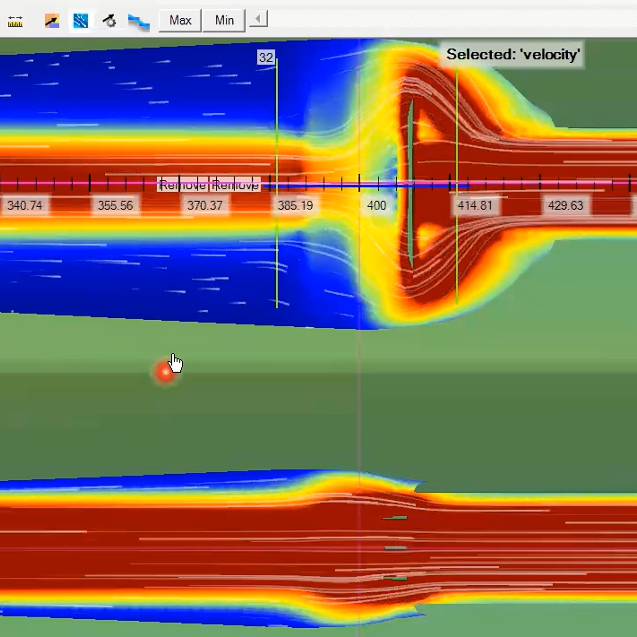 Live course: Modelling structures in HEC-RAS – Aug 2020
Water modelling for bridges and culverts
This course covers the incorporation of bridges and culverts into 1D, 2D, and coupled 1D/2D HEC-RAS models. Includes up to one hour of optional one-on-one screen-sharing time with the instructor to assist with troubleshooting or to set up or optimise your own project model.

These interactive, mentoring sessions provide a unique opportunity to ask questions as you build a model with your presenter, Krey Price, a highly experienced HEC-RAS user with extensive software development and lecturing experience. His career includes 15 years of developing hydraulic models for the U.S. Army Corps of Engineers.

Places are limited to allow for greater interaction. Register quickly to secure your place!
Date: Thursday, 6 August 2020 - Thursday, 13 August 2020
Time: 10:30am (Australia/Sydney; find your local time)
Cost: AUD$295 (includes GST)
Contact: Joel Voortman
Register your interest: https://awschool.com.au/training/live-course-structures-hec-ras-aug-2020/
Presenters:
Surface Water Solutions
Educated at the University of California at Berkeley, Krey is a civil engineer and project manager with international experience in water resources. He is engaged in computational modelling, engineeri...
Read more
Details:
Topics covered in the live and interactive sessions include:
Background theory: Energy vs momentum for low flow, pressure flow, and weir flow
The HDS5 approach for culvert design
Background theory: Delineating appropriate upstream and downstream 1D cross sections
Estimating flow separation and expansion/contraction zones for coefficients and ineffective flow areas
Entering bridge geometry for deck, abutments, and piers
Linking a 1D bridge reaches to 2D flow areas
Entering bridges and culverts as internal connections in 2D Flow Areas
Introduction to bridge scour for piers and abutments
Format: 
The course is delivered through 10 units via the learning platform
2 live and interactive sessions of 2 hours over two weeks

Thursday, 6th August, 10:00 (Sydney Time)
Thursday, 13th August, 10.00 (Sydney Time)
Sessions are recorded & uploaded to the learning platform, if you cannot attend live

Up to one hour optional one-on-one screen-sharing time with the instructor to assist with troubleshooting or to set up or optimise your own project model.
Pre-and-post-course materials to go through via the learning platform.
Exercise via a 40 page training manual between the 2 week's live sessions.
Preparation: Pre-course reading and video watching is encouraged. There is also an opportunity to tailor the sessions to your direct questions via the initial survey. After the first week you will be given some exercises to complete, prior to the next session.
Requirements: A good internet connection and the latest version of HEC-RAS 5.0.5.
Download here
Completion: On completion of the course attendees will be issued with a Certificate of Participation.
---