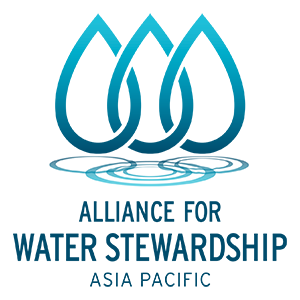 Online Course: AWS Standard v2.0 Refresher
View Foundations Stewardship Course
Refresh and update your knowledge of water stewardship and the AWS Standard v2.0
The AWS International Water Stewardship Standard v1.0 was launched in April 2014 and has recently been updated via a 2-year consultative review process. Take a deep dive into the changes in the AWS Standard v2.0 through this 3-hour live and interactive online course and find out how you can implement the updated Standard effectively. This course is suitable for Individuals who have completed formal AWS training and AWS accredited Conformity Assessment Bodies. Limited complimentary passes are available for AWS Asia-Pacific members. Please contact Lisa Idris for more information.
Date: Wednesday, 5 June 2019
Time: 12:00pm (Australia/Sydney; find your local time)
Location: Online: 3 hours
Cost: $300 (non-AWS Asia-Pacific members) | Free (AWS Asia-Pacific Members)
Contact: Lisa Idris
Register your interest: https://awschool.com.au/training/aws-standard-v2-0-refresher/
Presenters:
A hydrogeologist by training, Megan is the Chief Operating Officer and Technical Manager of the Alliance for Water Stewardship (AWS) Asia-Pacific.  Megan has been involved in water stewardship since ...
Read more
Details:
COURSE OBJECTIVES
The AWS Standard v2.0 Refresher will enable participants to:
Analyse and clarify changes in the AWS Standard v2.0 through a detailed gap analysis;
Identify tools and resources that are available to support implementation of the AWS Standard v2.0;
Develop an understanding of the new Scoring rubric for AWS Standard v2.0 and relevant assessment skills; and
Gain an overview of the updated AWS Accreditation and Professional Credentialing Systems and relevant requirements.
---