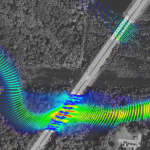 3rd HEC-RAS Water Modelling
View 2D Water Modelling with HEC-RAS Course March 2019
Hydrologic Engineering Centres-River Analysis System
HEC-RAS is a computer program, primarily used for the computation of water surface profiles in steady and unsteady, gradually varied flow situations. It is recognised as an industry standard program and is widely used throughout the world. This week long course covers basic, intermediate and advanced levels. Courses run consecutively, attend any or all days.
Date: Monday, 12 October 2015 - Friday, 16 October 2015
Location: Melbourne
Register your interest: https://awschool.com.au/training/3hec/
Presenters:
R. J. Keller & Associates and Monash University
Dr Keller has worked exclusively as a hydraulics engineer and modelling specialist since 1972.  His main areas of expertise are steady and transient flow analyses of pipe network and irrigation syste...
Read more
Details:
This training course consists of five days, covering:
– Basic level: Day 1, Monday
– Intermediate level: Day 2 & 3, Tuesday & Wednesday
– Advanced level: Day 4 & 5, Thursday & Friday
Attendees can come to any or all days.
Benefits:
– Understand the methods used by HEC-RAS software in modelling channel and flood plain storage
– Learn about unsteady HEC RAS and sediment transport
– Undertake hands-on HEC-RAS modelling exercises with full instruction
– Know how to consult with modellers and to engage with management regarding HEC-RAS models
– Know when it is appropriate to build an expensive model and when back-of-envelope will do
– Recognise the "point of diminishing return" in a model construction and implementation
All courses include lectures and hands-on case studies.
There will be ample opportunity to discuss issues that course participants have encountered in professional practice.
Topics Include:
– Open Channel Hydraulics & Introduction to HEC-RAS
– One Dimensional Flow Profiles in Context
– Cross Section Locations & Friction Slope Options
– Bridge Analysis and Modelling
– Mobile Boundaries, Bridge Scour
– Intermediate Floodplain Modelling
– Culvert Modelling
– Unsteady flow modeling
– Introduction to Sediment Transport Modeling
– Case Studies & Discussions
HEC-RAS Water Modelling Programme:
The first day targets people who require a BASIC understanding of flow profile modelling and the use of the HEC-RAS model.
The course has been designed to equip participants with:
– An understanding of basic open channel flow hydraulics
– Principles of computation of water surface profiles
– Introduction to the HEC-RAS program
The second and third days are for an INTERMEDIATE level. These days target people who already have a basic understanding of flow profile modelling and the use of the HEC-RAS model and wish to extend their knowledge to solve more complex design problems.
The course has been designed to equip attendees with:

– Junction analysis
– Bridge and culvert modeling
– Split flow modeling
– Multiple openings and encroachment options
The fourth and fifth days are for an ADVANCED level. These days target people who require a more in depth understanding.
Topics covered include:
– Unsteady flow modeling
– An introduction to sediment transport modeling and changes in mobile bed boundaries
Who Comes:
| | |
| --- | --- |
| – ACOR Consultants | – Agfirst Engineering |
| – Alluvium | – ATC Williams |
| – Beveridge Williams | – Byrne Design |
| – Chow Consulting | – City West Water |
| – Commonwealth Environmental Water Office | – Demlakian |
| – Department of Works- PNG | – Envirotech |
| – Land Dynamics Australlia | – Millar Merrigan |
| – Murray Darling Basin Authority | – pitt&sherry |
| – Queensland Murray-Darling Committee | – Queensland Urban Utilities |
| – SARDI | – SEQ Catchments |
| – TGM Group Pty Ltd | – Thiess Environmental Monitoring |
|  – VicRoads | |
Attendees bring their own Windows-based laptops for installing trial software. If you are unable to provide one, please inform us on your registration.
---