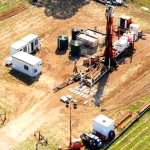 2nd Gas Policy and Water Management
2-Day Course on Environmental Assessment for extracting CSG and Shale Gas
You will be exposed to the most critical issues facing the industry and gain understanding on likely directions in the next few years.
The course will be Chaired each day by an experienced mentor, supported by a team of specialist Presenters. You may opt to attend either one or both days.

Date: Thursday, 2 March 2017 - Friday, 3 March 2017
Location: Canberra, Novotel, 65 Northbourne Avenue
Contact: Trevor Pillar T: 08 8236 5200 E: tpillar@awschool.com.au
Register your interest: https://awschool.com.au/training/2nd-gas-policy-and-water-management/
Presenters:
Details:
Supported By:

Attend 1 or both days: Day 1: Coal Seam Gas     Day 2: Shale Gas
Click here to view the Course Flier
Benefits:
– Understand water management policies being legislated for gas extraction
– Learn how water science underpins gas policy development
– Know how to discuss policy and water management issues with consultants
– Understand how gas regulations are being developed
– Recognise mission-critical water issues in gas extraction
Who Comes:
– Australian Rivers Institute, SA Arid Lands
– CSIRO
– Griffith University
– MWA Environmental
– MWES Consulting
– NSW DPI
– NSW EPA
– Osmoflo
– QLD DNRM
– SA EPA
– URS
– Veolia
Testimonials from ICE WaRM's previous Gas Policy Courses:
"Thank you! This is one of the most useful training courses I've ever attended. Great breadth of material, great presenters and pitched at the right level."
"Very interesting and engaging presenter. Good case studies. Good presenter."
"Engaging, professional, really helpful, great info, great presenter. He had very useful info for our work. Probably the best presenter, funny and easy to listen to and learn from."
This course is designed and delivered by leading practitioners, regulators and scientists working on environmental issues in gas-extraction. The course Chairpersons each day are George Gates and Ben Kele. They will be supported by specialist Presenters.
Day 1, Coal Seam Gas
Chair: George Gates, supported by a team of specialist Presenters.
Topics include:

Managing CSG water extraction impacts
Improving our understanding and modelling of the groundwater flow system in the Surat Basin
Changes to better align management of water extraction for CSG and mining projects
Water use after extraction
Reinjection of treated CSG water into aquifers
Compliance and engagement in the CSG industry
Background methane emissions in the landscape
Video: 'Who's drilling for coal gas?', ABC Splash, ABC Catalyst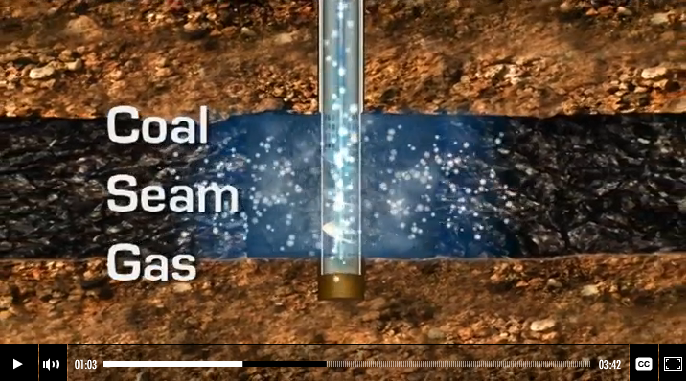 Day 2, Shale Gas
Chair: Ben Kele, supported by a team of specialist Presenters.

Topics include:
How does Shale Gas differ from CSG
Extraction techniques
Use of water in the fracking process
Shale Opportunities in Australia

Australian Shale Gas Reserves
Western Australian Developments
Expansion Plans for Queensland

Contaminants of Concern in Shale Gas Water

Examples of differences between Shale and CSG

International Case Studies on Shale Gas Water Treatment
Development of the Shale Gas Industry in North America

What's worked; what's failed
How the development of new extraction techniques have impacted on water
Why have certain water treatment techniques proved dominant

Australian Regulations for Shale Gas

National Regulation
State Based Regulation

Discussions
Video: Hydraulic Fracturing, MarathonOilCorp            Video: Fracking in Questions, Total.com
---