YRCC Leaders Complete Australian Studies
Wednesday, 30 September, 2009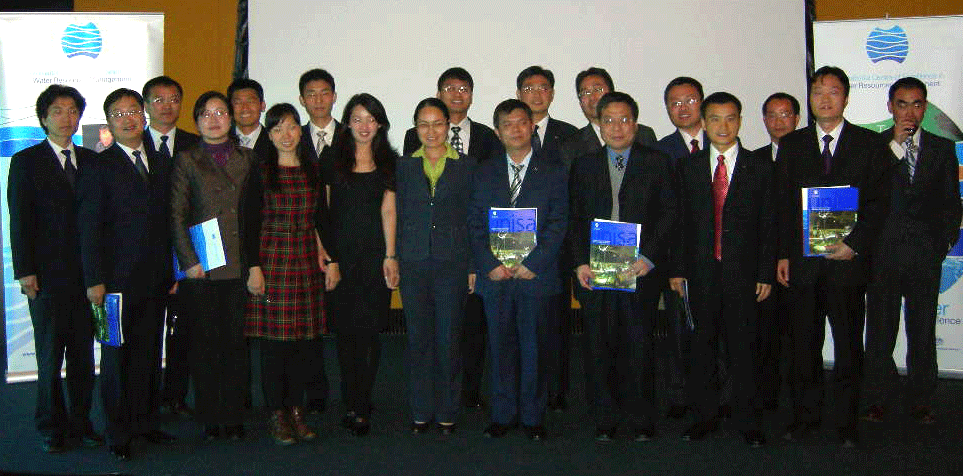 The 19-strong Yellow River Conservancy Commission (YRCC) study group has flown back to China at the end of its highly successful seven-month Professional Development Programme in Australia.
The group of emerging leaders from the YRCC finished its programme in late August with a 10-day study tour of key water resources sites in Melbourne, Canberra, Sydney and Brisbane.Among the sites they visited were the Melbourne Water Discovery Centre, the National Water Commission and the Murray Darling Basin Authority in Canberra, the Sydney Olympic Park Authority and South East Queensland Healthy Waterways.
YRCC group leader Yang Jianshun was delighted with the last leg of their programme, saying: "The study tour was excellent. It was well organised by ICE WaRM and all the organisations were also well-prepared to meet us and present what they do."
The tour was the culmination for the 15 men and four women, the third group from the YRCC to study in Australia, who previously had completed ICE WaRM's Graduate Certificate of Water Resources, along with an intensive English language course and short industry placements.
Earlier, the YRCC students attended a formal final ceremony at the University of South Australia officiated by UniSA Pro Vice Chancellor Professor Andrew Parfitt, Professor Simon Beecham and ICE WaRM Chief Executive Richard Hopkins.
They were joined by staff from the Centre for English Language at the University of South Australia, Unilodge – where the YRCC students stayed – along with representatives of organisations where the students had spent industry placements, including the Department of Land, Water and Biodiversity Conservation, Tonkins Consulting, SA Water, the Murray Darling Association and the Central Irrigation Trust.
At the time of going to press, a group of senior officials from the YRCC was visiting Australia to evaluate the programme. Their initial comments were also very favourable.
The Yellow River is the cradle of China's history and development. It serves 12 million hectares of agricultural land and is an important source of hydro-electric power.