Why water policy needs to address the feminisation of agriculture
Thursday, 18 April, 2019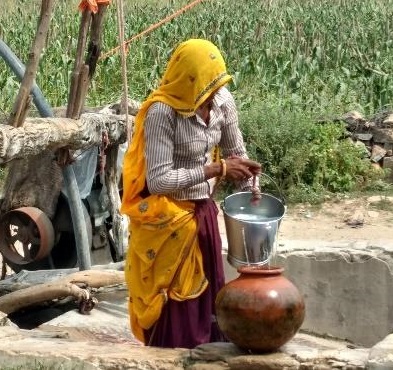 Under the theme Gender Equality Through Agricultural Research for Development, the 2019 Seeds of Change Conference held in Canberra 2-4 April, was hailed a success by the event's organisers and participants.
ICE WaRM and CSIRO co-supported Dr Fawzia Tarannum, Assistant Professor and Programme Coordinator from TERI School of Advanced Studies in India, to attend the inaugural event which was jointly funded by SDIP partner, Australian Centre for International Agricultural Research (ACIAR) and the Collaborative Platform for Gender Research, CGIAR and the University of Canberra.
Dr Tarannum's knowledge and expertise has contributed to the design and delivery of the Management Development Programmes on Gender, Equity and Water Management, which have been run in partnership with ICE WaRM across four states of India.
Dr Tarannum said that a valuable part of the conference was the knowledge sharing on tools that measure the inclusion and agency of women in the agriculture sector and quoted "what gets measured, gets managed".
"The Women's Empowerment in Agriculture Index (WEAI) tool developed by International Food Policy Research Institute (IFPRI), Oxford Poverty and Human Development Initiative (OPHI), and USAID's Feed the Future was very fascinating." said Fawzia
"It is the first comprehensive tool to quantify women's empowerment and inclusion in agriculture and it tracks women's empowerment across five domains – production; resources; control over use of income; leadership and time use. It also measures gender parity within the household."
"The other innovation which I thought was very useful was integration of low-cost smartphones with wearable sensors (FitbitTM) to gather information on the division of labour between men and women in farming households. This innovation was tested in Indonesia through collaboration between DFAT's Australia-Indonesia Partnership for Rural Development (AIP-R), University of Canberra and ONMI Design."
While water was not a focus of discussion, the role of water is recognised as an integral part of food production, especially given the increasing feminisation of agriculture in developing countries and the significant responsibility that women have in the management of that water. Fawzia was able to bring both perspectives to her conversations during the conference, emphasising the importance of the involvement of women in the development of water policy.
The next Management Development Programme on Gender, Equity and Water Management is planned for the last week of May in the state of Rajasthan in India.
"This is going to be the fifth programme that we shall be conducting in collaboration with ICE WaRM." said Dr Tarannum.
"Although it has been a constant endeavour from our side to improve upon the content at the end of every programme, we haven't had a measurement tool included in the package. For the next programme, I would like to include the basics of the WEAI tool and keep a participatory exercise to contextualise it for use in water management."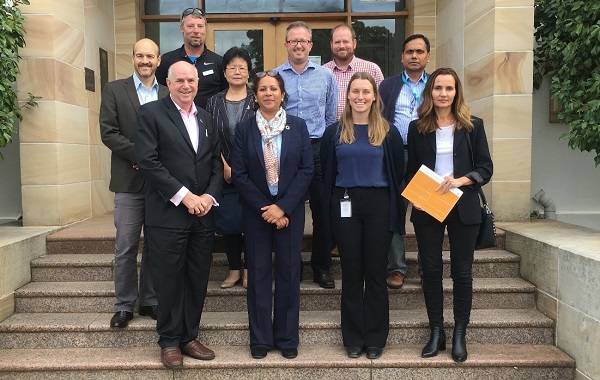 Following the conference, CSIRO and ICE WaRM hosted a workshop in Canberra where Dr Tarannum presented the Management Development Programme on Gender, Equity and Water Management to CSIRO, DFAT, DAWR and the Australian Water Partnership (AWP), and shared some astounding statistics from India:
Forty-five per cent of India's children stunted and 600,000 children under the age of five die each year, largely because of inadequate water supply and poor sanitation. (UNICEF, FAO);
Nearly half of government schools are without usable toilet facilities for girl students (Annual status of education report, 2013); and
Access to safe water and sanitation allows families more time to pursue education and work opportunities that will help break the cycle of poverty.
She also explained how most of us, including the policy makers and practitioners, think that the decisions they take, the policies they frame and the projects they execute are gender neutral, while in fact they are mostly gender blind. More often than not, gender budgeting and gender-based impact assessment are not included in project success metrics.
Dr Tarannum's key message was to integrate gender in resource management as part of the training curriculum at all levels to enable societies and authorities to plan and develop gender responsive programmes.
Related links
Seeds of Change hailed a success
'Seeds of Change' Annual Scientific Conference 2019
The Sustainable Development Investment Portfolio (SDIP)
SDIP is a portfolio investment approach by the Australian Government's Department of Foreign Affairs and Trade (DFAT), which aims to address the issues of water, food, and energy security in South Asia through better regional cooperation, policy reforms, technology transfer and capacity building targeting the poorest and most vulnerable, particularly women and girls. Read more…