RaCE WaRM collaborates with the Institute of Technology
Monday, 30 October, 2017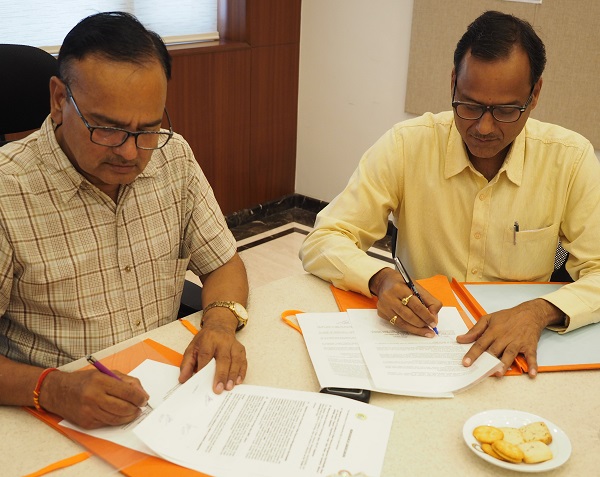 The Rajasthan Centre of Excellence in Water Resource Management (RaCE WaRM) and the Malaviya National Institute of Technology (MNIT), Jaipur, recognised the opportunity to collaborate on mutually beneficial activities as well as the promotion of academic and research cooperation and the development of the two institutions.

Inspired by ICE WaRM's innovation in collaborative approaches to water resource management through its partnerships, a Memorandum of Understanding (MoU) was signed between the two institutions in September 2017. It aims to support the delivery of each other's endeavours through the exchange of water related, scientific and technical information and the sharing of best practices.
RaCE WaRM was established following a sister state agreement with the State Government of South Australia by the Government of Rajasthan, to build on mutual capabilities to meet the needs of the people of both regions.
An MoU was signed by the two Governments in 2016 and the South Australian Government engaged ICE WaRM to develop a solid foundation for RaCE WaRM. This MoU committed to establishing RaCE WaRM through activities and outcomes and infrastructure and personnel.
The focus of ICE WaRM's partnership with the SA Government and RaCE WaRM is to support progression towards SDG6, and related SDGs in particular the integrated management of water resources, the integrated management of urban water, improvement in the water-nutrition nexus and reduction in childhood mortality.
Australia has significant experience in achieving international recognition in a diversity of centres of excellence, co-operative research centres and other models for driving effective applied research and providing tangible outcomes to improve health, productivity and the environment.
MoU
https://awschool.com.au/wp-content/uploads/MoU-07.09.2017.pdf